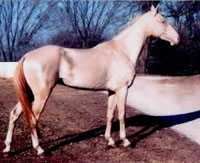 Contact Information
Sharon Saare Saddles
PO BOX 151
118 Lois Street
St. Onge, SD 57779
(605) 642-3337
sharonsaare@juno.com
Endurance Saddles II
We use only REAL wool lining on our saddles. Heat tests conducted over 20 years indicate synthetic fleece, while less expensive, generates more heat than the natural material of wool. Your horse's comfort is our priority! And remember...HEAT ADDS TO FATIGUE!!!

Old time saddle makers insist that it takes cold weather to produce quality hides. That may contribute to the "best quality" reputation of North American and European leather. Our products are made of only top of the line American leather.

We pioneered the concept of a multiple tree system for endurance saddles over 20 years ago. As horses have changed, so have we....

We now offer 11 tree sizes, upgraded, to accomodate todays horses.