Links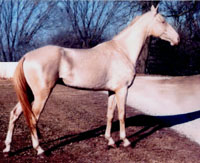 Contact Information
Sharon Saare Saddles
4424 West County Road 4
Berthoud, Colorado 80513
303-678-5968
email
sharonsaare@juno.com
| | |
| --- | --- |
| | Sharon Saare, on her way to winning Best Condition at the 102-Ranch 100 Miler, Sparks Nevada in 1970 |
Beware of Look-Alikes!
There are copies, imitations and wanabees. Some representatives of other companies have achieved their most important wins on my equipment. Even though they represent their equipment as the same, copies of anything rarely equal the original.
Bottom Line.......There is only one Sharon Saare Saddle Company
Sharon also offers Worldwide Fitting Services!